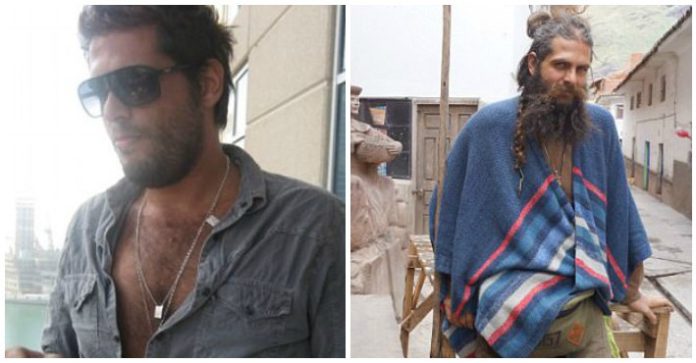 There is hardly anyone who cannot relate to the daily life struggles that begin early in the morning and continues all through the day until it is time to catch a little sleep before the cycle begins again. Even if you have been born into a rich family, you must have seen this act out in the lives of friends, family or even on TV shows. This is the reality for many people, and the worst part is that the reward for so much hard work is barely enough to pay off the bills and live a decent life.
We all wish we can experience the millionaire lifestyle, it is not surprising to see how many people try their luck by playing the lottery in hope that they might just get lucky and become millionaires overnight. The daily struggles of the average individual are too real, the sordid details can sometimes compel people to make very extreme decisions too. Mazzi Dumato could hardly believe his luck when he finally rose to become a millionaire.

Mazzi Dumato, originally from Syria, made a fortune while living in Dubai; he was into web designing, marketing, and real estate. His net worth was about $3 million. Yes, he lived the millionaire lifestyle, driving fast cars and renting luxury yachts but he was about to experience something so remarkable that he wouldn't have believed possible if it had been foretold about him previously.
Mazzi Dumato started seeing life from a different perspective when he was involved in a car crash in Dubai, he was at fault and he had to spend some time in jail. This humbling experience made him realize that apart from his wealth, he was just like everyone else, living and breathing the same air. The experience in jail woke him up to the fact that there was more to life than living the millionaire lifestyle. He realized his lifestyle had shut his eyes to the actual reality in the world.
After he was released from jail, Mazzi Dumato had two options, he could either return to his millionaire lifestyle with the huge amount of money he had in the bank or he could go searching for a deeper purpose for his life. He chose the latter. This search took him to many parts of the world, where he experienced new cultures and lifestyles. On one of his trips to Brazil, Mazzi Dumato met a beautiful woman, her name was Milena.

He was intrigued by her stories of volunteer work in Africa; he envied how much she enjoyed her life, a life of giving, living for others. She was like an angel in many places she had worked as a staff of the UN. Mazzi described how an entire village in the Dominican Republic came to bid her farewell amidst tears because of the impact she had on their lives while she was there on a humanitarian mission. He knew this life had more meaning than the fast paced millionaire lifestyle he was running away from.
Milena was touching lives in many ways, and not just the young children but also the old people in the villages. Mazzi knew this was something he would be very happy doing; they set up a charity organization through which they planned to support the poor people all over the world as much as they could.
At this point, Mazzi could no longer be convinced to return to the millionaire lifestyle he previously "enjoyed." He had a new purpose; he enjoyed running the charity with Milena. Sadly, she was diagnosed with cancer and she had to undergo a double mastectomy and a bone marrow transplant to save her life.
It is funny how life can throw many things your way and you will have to make the best out of every situation. A lot of good came out of Milena's relapse, Mazzi relentlessly searched for a good treatment center for her. He discovered a doctor in Brazil who was passionate about setting up a cancer treatment center. Mazzi made the funds available, they bought a piece of property very close to the doctor's hospital to accommodate the cancer treatment center, the deal was that half of the profits made from the center would go into providing free healthcare for the patients that come to the hospital for medical assistance. This was simply amazing.

Mazzi Dumato's life had completely changed, from living the millionaire lifestyle to becoming a philanthropist was a transformation that made him truly happy, even though he has lost almost all of his fortune, he has peace and happiness. The reality is that we should not try to amass wealth before we think it is right to help other people. There are very many opportunities all around us through which we can make those people less fortunate than us happy. True happiness really comes from helping those people who do not have any means to repay you for your kindness.