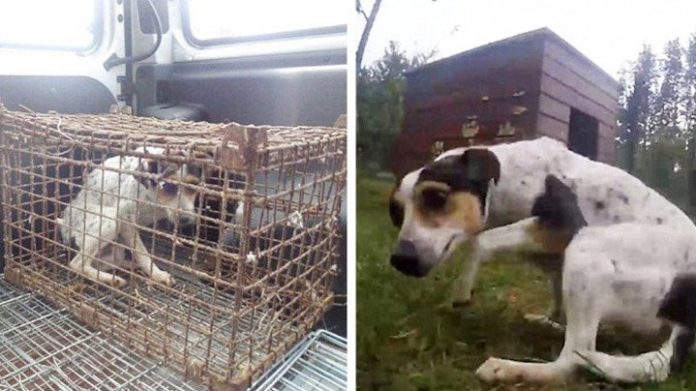 A little dog named Liszka has become Internet famous after images of her running around free for the first time after being kept in a tiny, dirty cage for all of her life has gone viral online.
Animal rescuers recovered the dog after being informed of the fact that there's a severely neglected pup living in a cage located on a seemingly abandoned property. When animal rescuers got there, the found a female dog who had been locked in a cage without any water or food.
Despite looking severely dehydrated and malnourished, the dog didn't seem dangerous, so the animal rescuers decided to just let her out. Then is when they noticed that the dog couldn't even walk because of the amount of time she had spent inside the cage.
After being held immobile for so long, the poor dog developed contractures of the legs. This made standing up and walking normally impossible.
Still, her joy of finally being able to run free and get outside that dirty cage was more than obvious. Despite being in shock and having developed a fear for humans, Liszka managed to express her joy in an incredible way.
Check out the Video next if you want to see this dog for yourself! It's really worth seeing!  And don't forget to share!